Full-Time
75000 USD / Year
Salary: $75000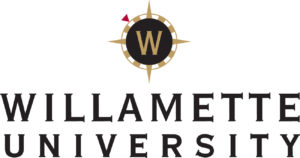 Willamette University
Position:  Director of Advancement Communications
Location: Willamette University, Salem, OR. Candidate must be willing to reside within 1-2 hours of Salem.
Work Environment: Hybrid:  3 days in Salem/2 days remote. Flexible based on work schedule.
Salary: $75,000
Position Summary
The Director of Advancement Communications leads the strategic development, execution, and evaluation of a comprehensive communications strategy for Willamette University's Advancement office. The successful candidate is a strategic leader and superb story teller, directing a small communications team charged with engaging multiple audiences in the creation, enrichment, and stewardship of our vibrant campus community through volunteerism, partnership, and philanthropy. The Director plays an important role in managing communications and marketing projects by ensuring key audiences and differentiated messaging are reflected in all materials, and that resulting materials are of high quality and completed on time.
JOB DESCRIPTION
As the leader of the communications team, hire, train, and manage two staff members and multiple student assistants.
In partnership with the AVP, VP, and other University leaders, develop and implement a strategic communications plan, including budgets, goals and metrics, that excites and compels multiple audiences to engage with and contribute to the University.
Plan, coordinate, and manage the development and production of all print and e-communications materials across Advancement.
Support fundraising success by crafting persuasive and accurate communications, especially formal proposals for prospective principal gift donors, working closely with gift officers, Advancement leadership, and other stakeholders to tell the story of the important impact the gift will have on Willamette.
Monitor and report progress toward all broad-based initiatives and goals. Provide a rigorous, systematic review and analysis of all communications activities to standardize and improve workflow and outcomes.
Serve as a "super-user" for Engaging Networks (e-CRM) on behalf of the Advancement team.
Maintain close effective working relationships with colleagues across Advancement, the Willamette University Office of Marketing/Communications, and outside communications contractors.
Adhere to the principles of ethics and standard practices as articulated in the Council for Advancement and Support of Education (CASE) Donor Bill of Rights, the Association of Professional Researchers for Advancement's (APRA) Statement of Ethics, and the Association of Fundraising Professionals' (AFP) Code of Ethical Principles and Standards as well as the standards of practice of his/her departmental profession, as appropriate.
Assist as needed with other Advancement and University activities.
MINIMUM QUALIFICATIONS
Any combination of education, training, and experience that provides the required knowledge, skills, and abilities to perform the essential functions of the position.
Proven ability to guide a successful broad-based messaging platform including a mix of print, digital, and social media.
Strong development writing experience, including compelling proposals that generate major gifts from individual donors, as well as speeches/talking points, direct mail and e-communications.
Ability to work successfully and effectively with a wide range of constituents and to manage complex relationships; proven collaboration and teamwork skills.
Demonstrable proficiency in the following applications:
·       Microsoft Office Suite
·        G-Suite
·        Project management software (SmartSheet preferred)
·        e-CRMS (Engaging Networks preferred)
·        Desktop publishing (Adobe InDesign and Photoshop preferred)
·        Reporting tools (Microsoft Power BI preferred)
·        Networked information systems (Cascade CMS preferred)
·        Digital marketing (Sprout Social preferred)
Strong leadership skills, an ability to communicate effectively with students, the ability to adapt style to mentor and lead staff with varying levels of work experience, experience providing regular and constructive feedback
Detail oriented, highly motivated, and demonstrated ability to manage multiple projects and deadlines simultaneously.
Conversant in relevant and contemporary technologies and how they can be used in support of communicating and marketing direct mail and electronic solicitation programs, including increasing participation, and measuring and managing results.
Superior communication skills with the ability to connect to a variety of audiences; clarity, crispness, and persuasiveness in written and oral communications.
Participate fully in on-campus advancement events, including the entirety of Alumni Weekend and Homecoming/Family Weekend. Participate as needed in Opening Days, SSRD/Scholarship Days, Bearcat Days, and other University events.Preferred Qualifications
Past experience as noted above in a higher education or complex nonprofit setting.
A thorough understanding of Willamette University and of the value of a private liberal arts education.
HOW TO APPLY
Nonprofit Professionals Now is pleased to be working with Willamette University in the effort to fill this key role. To review the official hiring job description at Willamette University and apply, please visit:
https://willamette.wd1.myworkdayjobs.com/en-US/willametteuniversityjobs/job/Salem-Campus/Director-of-Advancement-Communications_R0003987
All applications must contain a resume and cover letter.  All materials are reviewed by NPN staff and considered as part of the hiring process.
Application Deadline: April 23, 2022
Reasonable Accommodations Statement To perform this job successfully, an individual must be able to perform each essential duty satisfactorily. Reasonable accommodations may be made to enable qualified individuals with disabilities to perform the essential functions.
Employment at Willamette University means being part of a community that values education and its impact on the world, is friendly, supportive, and increasingly diverse. Believing that diversity contributes to academic excellence and to rich and rewarding communities, WU is committed to recruiting and retaining a diverse faculty, staff and student body. We seek candidates whose work furthers diversity and who bring to campus varied experiences, perspectives and backgrounds.