Full-Time
Applications have closed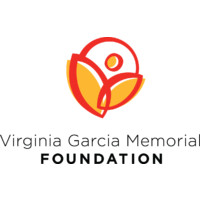 Virginia Garcia Memorial Foundation
Virginia Garcia Memorial Foundation provides enduring support for Virginia Garcia Memorial Health Center through funding, community relations and the cultivation of community partners. Since 1975, Virginia Garcia Memorial Health Center has provided high quality, comprehensive and culturally appropriate primary health care to the communities of Washington and Yamhill Counties with a special emphasis on those with barriers to receiving care.
Today, Virginia Garcia provides health care serves more than 52,000 patients a year in Washington and Yamhill counties at five primary care clinics and pharmacies, six dental clinics, a Women's Clinic, and five school-based health centers. We also provide outreach to schools, community health fairs and to migrant and seasonal farmworkers at local camps and commercial nurseries through our mobile clinic.
Job Summary:
The Virginia Garcia Memorial Foundation (VGMF) is positioned for continued growth.  With a full team of 9 fundraisers, the Development Officer (DO) will focus on individual and corporate support to serve our community. As part of our fundraising strategy, VGMF hosts several annual events and is an active participant in the development of all donor communication, which the DO develops and manages, under the supervision and in partnership with the Executive Director.  As a team, VGMF raises more than $3.5 million/year with a goal of over $4 million by 2023 to support the work of the Health Center and our community.
Supervising a team of 3 union-represented staff within the Foundation team, the DO will raise $1.6 million annually and continue to grow support and engagement from individuals and corporations to match the growing needs of our community.  The DO will ensure the success of our annual fundraising events and be an active participant in creating marketing content.  The DO reports to the Executive Director and supports the engagement of all board members to develop fundraising strategies and implementation.
The Development Officer role is a full-time position with a hybrid work environment.
Benefits include:  medical, dental and vision insurance, retirement plan with employer matching, employee assistance program (EAP), Flexible Spending Account (FSA), vacation and sick leave, short and long-term disability and more.
Essential Duties and Responsibilities:
Individual Giving
Work closely with the Board and Executive Director to reach new and renewing donors.
Lead the Individual and Corporate Development Team (ICDT) in their responsibility to cultivate and steward all individuals and corporate partners through tours, presentations, meetings, and funding proposals.
Manage own portfolio of individual donors contributing $1,000 or more as well as key corporate partners and supporters.
Create semi-annual direct mail appeals to individual donors and coordinate follow up to individuals with ICDT staff.
Ensure the success of the Foundation's annual fundraising events, in partnership with event consultants and Foundation project lead, to develop strategy, budgets, messaging and work closely with the team to confirm all gifts, guests and execute all logistics.
Major Gifts
Develop and manage implementation of individual and corporate fundraising strategies.
Establish and foster relationships with new individual and corporate prospects.
Manage the Foundation's planned giving program.
Cultivate and secure major gifts for Virginia Garcia, with a special emphasis on growing the donor group "Friends of Virginia Garcia."
Other
Provide supervision, direction, coaching, performance management and support to assigned Foundation staff.
Assist the Foundation team with its communization and marketing strategy, including nominating the Center and its staff for awards as appropriate throughout the year, assisting with writing and/or editing copy for the e-newsletter, event messaging and website.
Develop and manage revenue projections for portfolios under management.
Handle protected health information (PHI) in a manner consistent with the Health Insurance Portability and Accountability Act of 1996 (HIPAA).
Perform other duties as assigned.
HIPAA Requirements:
The Development Officer will have some access to patients for the purposes of interviewing to gather patient stories.  Applying the minimum necessary standard of HIPAA, if interviewing patients, the DO shall not disclose individual identifiable information without the proper consent form completed by the individual interviewed.
Knowledge, Skills, and Abilities:
Strong history of measurable individual and corporate asks.
Excellent interpersonal, written and oral communication skills.
A self-driven, positive and professional work ethic.
Ability to set priorities, take initiative and manage diverse responsibilities.
Proficiency with Microsoft Office applications (Word, Excel, PowerPoint, Outlook).
Passion for the work of Virginia Garcia Memorial Health Center.
Valid driver's license, reliable transportation, safe driving record and insurance coverage required for some travel within Oregon and Washington.
Education and Experience Required:
Bachelor's degree in a relevant field or commensurate experience.
Five or more years of experience in direct individual and corporate giving.
Experience supervising and managing staff performance (within a union environment, preferred).
Public speaking experience.
Proven successful experience working as a member of a team.
Experience in planned giving preferred.
Application Information:
Nonprofit Professionals Now is proud to be working with Virginia Garcia Memorial Foundation on this key position.
To apply for this position, please submit a resume and statement of interest by the application deadline via our online portal.
All applications will be reviewed and considered.