Full-Time
85,000 - 90,000 USD / Year
Applications have closed
Salary: $85,000 - 90,000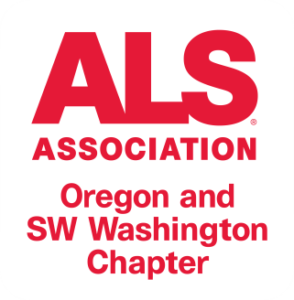 The ALS Association Oregon & SW Washington Chapter
Location: Portland, Oregon office with flexibility
Reports to: Executive Director
Supervise other staff: Yes
Job Status: Exempt, Full-time
Salary: $85,000 – $90,000
Benefits: Employer paid individual health, dental, vision, EAP, generous retirement match, long-term and short-term disability benefits. 8 paid holidays, competitive PTO package, parental leave, professional development and more
Position Summary 
The ALS Association Oregon and SW Washington Chapter seeks a dynamic full-time fundraiser to join our Portland office to lead our event based fundraising efforts.
The Development Director – Special Events and Corporate Relations role is integral to the fulfillment of our mission to discover treatments and a cure for ALS, and to serve, advocate for, and empower people affected by ALS to live their lives to the fullest.
This position is staffed and supported to raise dollars. The ALS Association Oregon and SW Washington Chapter supports our team with a strong donor base, established collection of fundraising events and professional development.  You need to bring your skills in peer-to-peer fundraising, corporate relations, relationship building, and event management.
Fundraising and Overall Operational Duties 
Work with Executive Director and development staff to create a strategic plan for implementation of all events.
Work with marketing and communications team to provide direction for event marketing and communication.
Assist in implementing overall chapter strategic plan.
Lead and supervise Special Events team of 2-3 people along with contracted professionals.
Communicate effectively and consistently to ensure top notch service to chapter's community of supporters.
Develop, implement, and maintain a comprehensive special event fundraising plan and budget in consultation with the Executive Director for generating revenue on an annual and sustained basis with a goal of $1.5-million dollars across events to include but not limited to:- Walk to Defeat ALS® – 6 locations across Oregon and SW Washington
– Ski to Defeat ALS
– Ride to Defeat ALS
– Dinner and Auction Gala
– Other events and initiatives deemed necessary
Provide leadership supervision, training and supervision to team members and volunteers for event development and management.
Oversee a continuous improvement model for processes across all events.
Lead chapter's corporate relations and sponsorship initiative with the ability to cultivate new relationships while sustaining existing portfolio of business relationships.
Hands on work implementing events and supporting event participants in peer-to-peer fundraising efforts.
Work with development team to enhance existing events and pilot new initiatives.
With the Executive Director, develop measurement tools and reports for all event fundraising activities.
Collaborate with Development Director – Gifts and Communication on stewarding donors.
Minimum Requirements  
A minimum of 3-5 years professional development experience and proven track record in managing diverse and multiple fundraising events.
Experience with hybrid and online events.
Experience cultivating, soliciting and stewarding sponsorship partnerships.
Bachelor's degree (BA or BS).
Experience with peer-to-peer fundraising events and competence using online fundraising platforms.
Ability to make, follow through and document accountability for short and long-term plans.
Ability to work effectively with colleagues throughout the organization.
Must have excellent verbal and written communication skills.
Knowledge, Skills, Expectations:  
Intermediate to advanced proficiency with Microsoft Office Suite and database management software. (Blackbaud Luminate or similar online platform preferred.)
Experience supervising development team members and volunteers in a non-profit environment preferred.
Able to work effectively under pressure with multiple priorities and deadlines.
Able to take initiative and work independently with little oversight.
Work closely with the Executive Director, all Chapter departments, and the National office to foster teamwork, enhance giving and advance the mission.
Attend all events and staff meetings.
Attend board meetings, annual planning sessions and leadership meetings as requested.
Flexibility to travel and fly, when needed, for work purposes.
Other duties as assigned.
Physical Requirements:  
Able to walk, climb stairs and lift 40 pounds.
Able to use own vehicle for work travel.
How to Apply: The ALS Association Oregon and SW Washington Chapter is working with Nonprofit Professionals Now to recruit for this key position.  To apply, please review the full job description and application information at: https://npprofessionals.hiringthing.com/job/457172/development-director-special-events-and-corporate-relations
Applications should include a resume, cover letter, and completed screening questions. All applications will be reviewed.
Application Deadline: August 24, 2022
The ALS Association Oregon and SW Washington Chapter is an equal opportunity employer and believes that each team member makes a significant contribution to our success. That contribution should not be limited by the assigned responsibilities outlined in a job description. Therefore, this job description is designed to outline primary duties, qualifications, and job scope, but not limit the incumbent nor the organization to just the work identified. It is our expectation that each team member will offer their services wherever and whenever necessary to ensure the success of our endeavors.