Full-Time
Applications have closed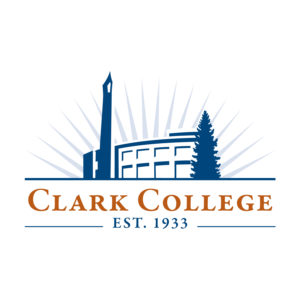 Website Clark College
Clark College
The Vice President of Operations will be an equity-minded, transformational leader who will help the college achieve its goals of increasing student success, ensuring financial stability, maintaining an inclusive college environment, and broadening strategic partnerships. This administrative exempt position is full-time (12 months) and reports to the college president. The Vice President of Operations, using an equity mindset, will lead, plan, organize, direct, and review the overall administrative operations and activities of the college for efficiency, effectiveness, and accountability; lead efforts to position and set the strategic direction for the college, provide highly responsible and complex administrative support to the president, create partnerships and represent the college's interests with other educational institutions, government, industry, and the community at large. They will also establish and maintain effective communication internally and externally, provide oversight to the college budget development and administration processes. The Vice President of Operations may also serve as lead administrator in the absence of the president.
Located in Clark County, the fastest growing county in the State of Washington, Clark College is the oldest and largest institution of higher education serving 12,000 full and part-time, credit and non-credit students. On 500 acres in downtown Vancouver sits our pristine campus that consists of a state-of-the-art STEM building, art gallery, dental hygiene clinic, athletic fields, a renowned child development center, and beautifully arrayed cherry blossom trees that serve as a great backdrop to the annual Sakura festival. Clark enjoys strong strategic partnerships with area business, industry, non-profit organizations, and K-12 school districts. The college is a Running Start program leader in the State of Washington.
At Clark, we value equity, diversity, and inclusion. We are committed to growing, learning, and supporting our employees.
JOB DUTIES AND RESPONSIBILITIES:
Leading diverse constituents and fostering an inclusive community dedicated to student success, equity, and excellence.
Leading multiple large, cross-functional teams, including Administrative Services (Auxiliary services, central receiving, business services, facilities, security) and Communications and Marketing.
Update and continuously monitor and evaluate the efficiency and effectiveness of college service delivery methods and procedures; identify opportunities for improvement; direct the implementation of changes.
Interpret and ensure compliance with federal, state, and local policies, procedures, laws, and regulations; introduce and implement change in accordance with industry best practices.
Advocate for the best interest of the college in an increasingly complex regulatory, statutory, contractual, and risk management environment.
Provide oversight for the development and monitoring of a mission-aligned budget.
Use strategic communication skills to reach out to and connect with all stakeholders.
Implementation of the college's Strategic Plan, in conjunction with members of Executive Cabinet.
Perform related duties as assigned
MINIMUM QUALIFICATIONS:
Master's degree in a related field AND two (2) years of experience in senior level administration; OR a Bachelor's degree in a related field AND four (4) years of experience in senior level administration.
Experience with organizational, business, and management practices as applied to strategic planning, risk management, analysis, and evaluation of programs, policies, and operational needs.
Experience providing supervision to management and staff.
Knowledge and understanding of principles and practices of budget preparation and administration, as well as federal, state, and local laws, codes, and regulations.
Knowledge of operations within higher education/community college.
Ability to work well with people of all ages from academically, culturally, and socioeconomically diverse backgrounds.
Vaccination requirement: Per Washington State Proclamation 21-14.1: college employees must be fully vaccinated. Your COVID-19 vaccine status must be validated by the Human Resources office prior to the commencement of work. Requesting a disability or religious exemption would be done through the Human Resources office.
WHAT WE OFFER:
A healthy work/life balance for our employees with the opportunity for flexible work schedules and remote work depending on position and college needs.
McClaskey Culinary Institute offers fast, fresh, and healthy dining options for students, faculty, staff, and the community. The space, located in Gaiser Hall, features three kiosks, a full-service retail bakery and barista bar, grab-and-go items, and a student-run restaurant.
Coffee Lounge in Hannah Hall and Clark Café in Joan Stout Hall.
Campus bookstore offers snacks, apparel, and specialty supplies.
On-campus childcare.
Gym and recreation facilities.
Clark promotes wellness with a variety of different workshops and events
SALARY RANGE: $127,952 – $148,155 annually (commensurate with qualifications and experience). Successful candidates typically begin at the beginning of the salary range and receive scheduled salary increment increases.
Benefits include vacation/ sick leave; medical, dental, life and long-term disability insurance; retirement; and tuition waiver.
APPLICATION PROCESS:
Required Online Application Materials:
Clark College Online Application
Current resume, with a minimum of three (3) references listed
Cover letter describing background and experience related to qualifications and responsibilities of the position
Responses to the supplemental questions included in the online application process
Please apply online at www.clark.edu/jobs.
To contact Clark College Human Resources, please call (360) 992-2105.
APPLICATION DEADLINE:
Required application materials must be completed and submitted online by 3 p.m. November 14, 2022.
CONDITION OF EMPLOYMENT:
Prior to a new hire, a background check including criminal record history will be conducted. Information from the background check will not necessarily preclude employment but will be considered in determining the applicant's suitability and competence to perform in the position. Completion of academic degrees will also be verified through receipt of official transcripts.
DISABILITY ACCOMMODATIONS:
Upon request, accommodations are available to persons with disabilities for the application process. Contact Human Resources at (360)992-2105 or by video phone at (360)991-0901.
SECURITY:
The security of all the members of the campus community is of vital concern to Clark College. Information regarding crime prevention advice, the authority of the Security/Safety Department, policies concerning reporting of any crimes which may occur on or near college property, and crime statistics for the most recent 3-year period may be requested from the Clark College Security/Safety Department, (360) 992-2133 or security.requests@clark.edu. The most recent Annual Security Report, written in compliance with the Clery Act, can be reviewed here: http://www.clark.edu/campus-life/student-support/security/report.php.
ELIGIBILITY VERIFICATION
If you are hired, you will need proof of identity, and documentation of U.S. citizenship or legal authorization to work.
CORRECTIONS OR EXTENDED NOTICES
Corrected or extended notices will be posted online and in the Human Resources Office.
Clark College's Office of Diversity, Equity, and Inclusion (ODEI) supports individuals with their academic, personal, and professional development, as well as provides training and educational resources for all members of the college community around diversity, inclusion, power, privilege, inequity, social equity, and social justice. The college offers further professional development for our employees through opportunities such as Employee Resource Groups, Social Justice Leadership Institute, Cross Institution Faculty of Color Mentorship program, Administrators of Color Leadership Program, and Faculty and Staff of Color Conference.
Clark College values diversity and is an Equal Opportunity Employer and Educator. Protected group members are strongly encouraged to apply.  Clark College provides equal opportunity in education and employment and does not discriminate on the basis of race, color, national origin, age, disability, genetic information, sex, sexual orientation, marital status, creed, religion, honorably discharged veteran or military status, citizenship, immigration status or use of a trained guide dog or service animal. Prohibited sex discrimination includes sexual harassment (unwelcome sexual conduct of various types). The college considers equal opportunity, affirmative action, and non-discrimination to be fundamental to the mission, vision and values of the college. All faculty and staff hired at Clark College are encouraged to embrace, continually support and enhance social equity on our campus and in our community.  The college provides reasonable accommodations for qualified students, employees, and applicants with disabilities in accordance with the Americans with Disabilities Act and Federal Rehabilitation Act. The following person has been designated to handle inquiries regarding non-discrimination policies, Title II and Title IX, and Affirmative Action: Gerald Gabbard, Director of Labor and Compliance, 360-992-2317, ggabbard@clark.edu, 1933 Fort Vancouver Way, Baird 142, Vancouver, Washington 98663. Clark College is a smoke-free/drug free environment.  This recruitment announcement does not reflect the entire job description and can be changed and or modified without notice.
Clark College Human Resources
October 24, 2022
22-00158