Full-Time
October 10, 2022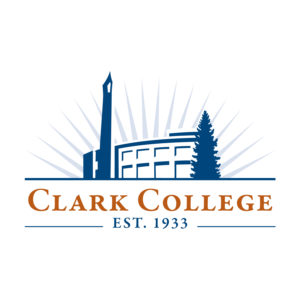 Website Clark College
Clark College
Do you value active learning, meaningful collaboration with classroom faculty, and culturally relevant and equity-minded instruction? Are you excited to work with a diverse student population? Are you eager to work collaboratively to find innovative ways to improve student success? If these questions resonate with you, then we invite you to consider joining our faculty. We value collaboration and are dedicated to guiding all students to achieve their academic and career goals.
Clark College is currently accepting applications for a Tenure-track Technical Services & Systems Librarian. This position is a 9-month tenure-track faculty position that requires additional moonlight contract hours for summer quarter. Department and college service work is expected with the position (as assigned by the division or college) to support the institutional mission and goals, foremost being student success and retention. This position begins January 3, 2023.
We are seeking a motivated and experienced library technical services professional. The successful candidate will be the Technical Services department's leader. As such, they will be expected to be responsible for the administration and oversight of library systems and their infrastructure; supervise, train, and mentor staff of the technical services department; provide leadership in planning for the library's technology needs; evaluate, negotiate, and mediate contracts, licenses, and accessibility standards for electronic resources; and work in a collaborative environment of evolving institutional and consortium partnership expectations.
At Clark, we value equity, diversity, and inclusion. We are committed to growing, learning, and supporting our employees. Our Office of Diversity, Equity, and Inclusion (ODEI) supports individuals with their academic, personal, and professional development, as well as provides training and educational resources for all members of the college community around diversity, inclusion, power, privilege, inequity, social equity, and social justice. The college offers further professional development for our employees through opportunities such as Employee Resource Groups, Social Justice Leadership Institute, Cross Institution Faculty of Color Mentorship program, Administrators of Color Leadership Program, and Faculty and Staff of Color Conference.
Clark College values diversity and is an Equal Opportunity Employer and Educator. Protected group members are strongly encouraged to apply.  Clark College provides equal opportunity in education and employment and does not discriminate on the basis of race, color, national origin, age, disability, genetic information, sex, sexual orientation, marital status, creed, religion, honorably discharged veteran or military status, citizenship, immigration status or use of a trained guide dog or service animal. Prohibited sex discrimination includes sexual harassment (unwelcome sexual conduct of various types). The college considers equal opportunity, affirmative action, and non-discrimination to be fundamental to the mission, vision and values of the college. All faculty and staff hired at Clark College are encouraged to embrace, continually support and enhance social equity on our campus and in our community. The college provides reasonable accommodations for qualified students, employees, and applicants with disabilities in accordance with the Americans with Disabilities Act and Federal Rehabilitation Act. The following person has been designated to handle inquiries regarding non-discrimination policies, Title II and Title IX, and Affirmative Action: Gerald Gabbard, Director of Labor and Compliance, 360-992-2317, ggabbard@clark.edu, 1933 Fort Vancouver Way, Baird 142, Vancouver, Washington 98663. Clark College is a smoke-free/drug free environment.  This recruitment announcement does not reflect the entire job description and can be changed and or modified without notice.
Faculty Responsibilities
Strive to enhance teaching and learning techniques.
Pursue professional development to stay current in the field.
Participate in program, curriculum development and assessment activities.
Participate in decision-making processes by taking part in department and college committees.
Work well with people of all ages from academically, culturally, and socioeconomically diverse backgrounds.
Understand and commit to the mission of Clark College.
Position Specific Responsibilities:
Perform library instruction and information literacy utilizing techniques and knowledge of the discipline that facilitate learning.
Manage, plan, supervise, advocate, and provide leadership for all areas of the library technical services department including, but not limited to, acquisitions, archives, cataloging, digitization, licensing, serials, and systems.
Responsible for overall efficiency of the Technical Services department. Plan and facilitate activities. Set Technical Services department goals and priorities.
Lead project management for the Technical Services department and manage multiple priorities and competing deadlines.
Act as system administrator and manager of library online resources including databases, our shared integrated library system ExLibris Alma/Primo VE, the locally hosted Drupal library website, online resources authentication protocols, and related online resources and technologies such as LibGuides.
Perform maintenance, provide support and troubleshooting (including that of user authentication to library resources), quality assurance, establish and maintain access to online library resources and services. Lead the management of staff training and enhancements to all library technology systems.
Serve as the technical liaison between the library and numerous third-party systems (i.e., database aggregators and other providers of electronic content) as well as the College's IT Services department.
Solicit information from new vendors regarding setup and authentication, security, and WCAG 2.1 accessibility.
Manage negotiation of contracts and licenses with third-party vendors in collaboration with the college's Risk Management Services and the IT Change Advisory Committee.
Develop and document processes and procedures, written reports, and technical and other types of documentation pertaining to the department, library systems, and electronic resources for internal and external users.
Serve as liaison, participate in, and contribute to relevant consortial groups (e.g., Orbis Cascade Alliance).
Serve as a member of the Library Leadership Team for overall library management, including library-wide planning and policy development to carry out library strategic goals.
Perform other related duties as assigned.
Minimum Qualifications and Competencies
Master's degree in library or information science from an ALA-accredited graduate school or equivalent.
Three (3) years' demonstrated experience in supervising department staff, including mentoring and training to build expertise.
Three (3) years' experience administering library systems and platforms including a shared Integrated Library System.
Vaccination requirement: Per Washington State Proclamation 21-14.1: college employees must be fully vaccinated. Your COVID-19 vaccine status must be validated by the Human Resources office prior to the commencement of work. Requesting a disability or religious exemption would be done through the Human Resources office.
Salary Statement
Starting salary is $67,948 (non-negotiable). Faculty may be eligible to advance every other year; current top step is $95,712. Salary is for a 173-day contract; additional compensation is available for summer and moonlight teaching, and doctoral and vocational stipends.
APPLICATION PROCESS
Required Online Application Materials:
Clark College Online Application, including names of three (3) references
Cover letter describing background and experience related to qualifications and responsibilities of the position
Current résumé
Unofficial copy of all transcripts/certifications uploaded with online application or delivered to the Human Resources office
Responses to the supplemental questions included in the online application
Please apply online at www.clark.edu/jobs
To contact Clark College Human Resources, please call (360) 992-2105
Application Deadline:
Required application materials must be completed and submitted online by 3 p.m., October 10, 2022.
CONDITION OF EMPLOYMENT:
Prior to a new hire, a background check including criminal record history will be conducted. Information from the background check will not necessarily preclude employment but will be considered in determining the applicant's suitability and competence to perform in the position. Completion of academic degrees will also be verified through receipt of official transcripts. Please note that upon being hired, Washington Administrative Code (WAC) and the State Board of Community and Technical Colleges (SBCTC) require a Vocational Certification plan be in place prior to the first day of classes. Under the standard specified in WAC 131-16-070 through 131-16-094 Vocational Certification is a condition of continued employment for all professional technical education personnel.
DISABILITY ACCOMMODATIONS
Upon request, accommodations are available to persons with disabilities for the application process. Contact Human Resources at (360) 992-2105 or by video phone at (360) 991-0901.
SECURITY
The security of all the members of the campus community is of vital concern to Clark College. Information regarding crime prevention advice, the authority of the Security/Safety Department, policies concerning reporting of any crimes which may occur on or near college property, and crime statistics for the most recent 3-year period may be requested from the Clark College Security/Safety Department, (360) 992-2133 or security.requests@clark.edu. The most recent Annual Security Report, written in compliance with the Clery Act, can be reviewed here: http://www.clark.edu/campus-life/student-support/security/report.php.
ELIGIBILITY VERIFICATION
If you are hired, you will need proof of identity, and documentation of U.S. citizenship or legal authorization to work.
CORRECTIONS OR EXTENDED NOTICES
Corrected or extended notices will be posted online and in the Human Resources Office.
Clark College Human Resources
September 19, 2022
22-00069-2