Full-Time
4.425 USD / Year
Applications have closed
Salary: $4.425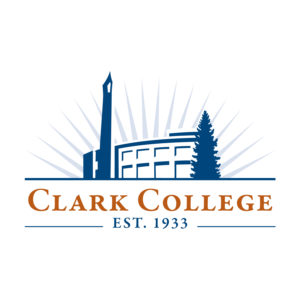 Website Clark College
Clark College
Clark College is currently accepting applications for a full-time, permanent classified Program Specialist 3 – School Certifying Official in the Veterans Center of Excellence department.
The Program Specialist 3 -School Certifying Official (SCO) manages the VA educa­tional benefit program according for federal guidelines for the college; completes specialty tasks (i.e. certifies student enrollments for the VA, monitors student progress and process appropriate documents for the payment of veterans benefits) within the college wide program; coordinates all aspects of the program with VA Work Study students and the VA; provides technical assistance and information to students, staff and the public; provides consultation to program participants, staff, and outside entities; resolves complex problems and issues related to the program; VA Site Supervisor for VA Work Study Students who manages their day-to-day work and their time reporting.
At Clark, we value equity, diversity, and inclusion. We are committed to growing, learning, and supporting our employees.
JOB DUTIES AND RESPONSIBILITES:
Performs VA Site Supervisor work:  selects, trains, and guides day-to-day work of VA Work Study students; assign and monitor their work for completeness, accuracy, and conformance with federal, state, college, department and technical/legal/regulatory requirements; provides feedback to VA Work Study students on work performance and behaviors.
Gathers and reviews VA-required documents and other information required to certify student enrollment status for VA benefits; certify student enrollments, program changes, and enrollment verifications.
Consults with and educates student veterans on various VA educational benefit programs available to them including VA Work Study; consults with students, using a case management approach, then provides forms and processes for student to collect benefits; collaborates with VCOE team to improve college procedures, college forms, and marketing materials.
Anticipates potential conflicts or issues and attempts resolution before problems occur; evaluates situations then consults with VCOE staff and outside entities to identify problems, explore solutions and alternatives, and implements resolutions designed to meet student goals and objectives as well as those of the VA and college.
Monitors student course work to ensure accurate VA certification for students and avoids under/over payment which can lead to a college debt to the federal government; receive and process VA documents/forms related to educational benefits.
Consult with students and staff and provide technical assistance on veterans regu­lations, college admissions, registration records, testing requirements, matriculation, enroll­ment and fees; refer students to other areas of Student Services as appropriate.
Assist students in applying for the VA Certificate of Eligibility, completing VA and college forms, applications and processes; explaining requirements and restrictions; reviewing completed forms for accuracy and complete­ness; notifying students of need for additional information/documentation.
Act as college's official School Certifying Official (SCO) in accordance with the U.S. Department of Veterans Affairs School Certifying Official Handbook; consult with VA officials, the State Approving Agency, and other certifying officials for assistance with regulations and procedures for resolution of complex problems.
Research and review records for changes in status; notify students of problems or required changes.
Assist higher-level staff in preparing comprehensive, complex, periodic reports or summaries of student enrollment, changes and final grades; consult with students before making certi­fication adjustments and terminations; conduct research to identify student eligibility for continued program participation then report to VCOE Director.
Prepare and transmit correspondence to students regarding VA eligibility, student status and other information; respond to requests from other educational institutions/agencies for the verification of student status and records; ensure proper releases are on file to safe­guard student privacy; initiate and compose correspondence as appropriate.
Maintain student VA records in accordance with VA regulations and audit records to ensure accuracy; research data; prepare files for auditors; generate reports for district, state and federal agencies.
Collaborate with bookstore, accounts payable, and financial aid, and then initiate student vouchers to waive material fees for vocational rehabilitation students; maintain a log of bookstore vouchers issued and monitor these students' bookstore expenses.
Put appropriate Veteran holds on veterans receiving VA educational benefits to ensure they are not dropped from classes for non-payment.
Tracks federal legislative issues and collaborates with VA staff to inform veteran students and other college departments to coordinate changes specific to the program.
Perform related duties as assigned.
WHAT WE OFFER:
A healthy work/life balance for our employees with the opportunity for flexible work schedules and remote work depending on position and college needs.
McClaskey Culinary Institute offers fast, fresh, and healthy dining options for students, faculty, staff, and the community. The space, located in Gaiser Hall, features three kiosks, a full-service retail bakery and barista bar, grab-and-go items, and a student-run restaurant.
Coffee Lounge in Hannah Hall and Clark Café in Joan Stout Hall.
Campus bookstore offers snacks, apparel, and specialty supplies.
On-campus childcare.
Gym and recreation facilities.
Clark promotes wellness with a variety of different workshops and events
POSITION REQUIREMENTS AND COMPETENCIES:
Candidates will be evaluated based on application materials, including the supplemental questions and personal interview(s), and will be required to demonstrate competencies in the following areas:
Bachelor's degree in Psychology, Education, Human Services, Student Personnel Administration, Business Administration or related areas of study.
Veteran with prior military service.
Expert knowledge of U.S. Department of Veterans Affairs School Certifying Official Hand­book and federal and state regulations applicable to education benefits for eligible veterans.
Applicable sections of the state education code relevant to assigned responsibilities.
The Family Educational Rights and Privacy Act and other college, state and federal laws, rules, regulations and policies governing educational benefits.
Computer operations and uses of standard business applications including word proces­sing, spreadsheet and database software and other specialized college software applications such as PeopleSoft.
Office administration practices and procedures, including filing and recordkeeping systems.
Basic research methods and procedures.
Written and oral communication skills including correct English usage, grammar, spelling, punctuation and vocabulary.
Concepts, practices and techniques of customer service.
Vaccination requirement: Per Washington State Proclamation 21-14.1: college employees must be fully vaccinated. Your COVID-19 vaccine status must be validated by the Human Resources office prior to the commencement of work. Requesting a disability or religious exemption would be done through the Human Resources office.
JOB READINESS/WORKING CONDITIONS:
Effectively collaborate with internal and external (federal and state) stakeholders.
Practice effective and collaborative conflict resolution including de-escalation.
Apply and explain laws, rules, regulations, policies, and procedures regarding student VA benefits.
Demonstrate effective interpersonal skills using tact, patience, and courtesy.
Learn, interpret, apply, and explain laws, rules, regulations, policies and procedures relating to admissions and records.
Establish priorities and work effectively with many demands on time to ensure VA deadlines are met.
Communicate effectively both orally and in writing.
Use college computer systems and VAOnce, AskVA, and ID.me federal systems.
Work independently and maintain confidentiality—both HIPPA and FERPA related information.
Maintain records and prepare reports.
Demonstrate sensitivity to and understanding of diverse academic, socioeconomic, cultural, and ethnic and disability issues.
Ability to work well with people of all ages from academically, culturally, and socioeconomically diverse backgrounds.
The initial appointment will include a 6-month probationary period and the employee will earn permanent status after successfully completing probation.
This position is represented by Washington Public Employees Association.
Prior to a new hire, a background check including criminal record history will be conducted. Information from the background check will not necessarily preclude employment but will be considered in determining the applicant's suitability and competence to perform in the position.
SALARY/BENEFITS: 
Starting Salary: $4,425 /month                       Range:  53                           Code:  107J
Benefits package includes insurance, retirement, annual and sick leave, disability, flexible spending account, and tuition waiver.
APPLICATION DEADLINE:  Required application materials must be completed and submitted online by 3 p.m., August 3, 2022
REQUIRED ONLINE APPLICATION MATERIALS:
Clark College online application
Current resume, with a minimum of three (3) references listed
Cover letter describing background and experience related to qualifications and responsibilities of the position
Responses to the supplemental questions included in the online application process
Please apply online at www.clark.edu/jobs.
To contact Clark College Human Resources, please call (360) 992-2105.
DISABILITY ACCOMMODATIONS
Upon request, accommodations are available to persons with disabilities for the application process. Contact Human Resources at (360) 992-2105 or by video phone at (360) 991-0901.
SECURITY
The security of all the members of the campus community is of vital concern to Clark College. Information regarding crime prevention advice, the authority of the Security/Safety Department, policies concerning reporting of any crimes which may occur on or near college property, and crime statistics for the most recent 3-year period may be requested from the Clark College Security/Safety Department, (360) 992-2133 or security.requests@clark.edu. The most recent Annual Security Report, written in compliance with the Clery Act, can be reviewed here: http://www.clark.edu/campus-life/student-support/security/report.php.
 ELIGIBILITY VERIFICATION
If you are hired, you will need proof of identity, and documentation of U.S. citizenship or legal authorization to work.
CORRECTIONS OR EXTENDED NOTICES
Corrected or extended notices will be posted online and in the Human Resources Office.
Clark College's Office of Diversity, Equity, and Inclusion (ODEI) supports individuals with their academic, personal, and professional development, as well as provides training and educational resources for all members of the college community around diversity, inclusion, power, privilege, inequity, social equity, and social justice. The college offers further professional development for our employees through opportunities such as Employee Resource Groups, Social Justice Leadership Institute, Cross Institution Faculty of Color Mentorship program, Administrators of Color Leadership Program, and Faculty and Staff of Color Conference.
Clark College values diversity and is an Equal Opportunity Employer and Educator. Protected group members are strongly encouraged to apply.  Clark College provides equal opportunity in education and employment and does not discriminate on the basis of race, color, national origin, age, disability, genetic information, sex, sexual orientation, marital status, creed, religion, honorably discharged veteran or military status, citizenship, immigration status or use of a trained guide dog or service animal. Prohibited sex discrimination includes sexual harassment (unwelcome sexual conduct of various types). The college considers equal opportunity, affirmative action, and non-discrimination to be fundamental to the mission, vision and values of the college. All faculty and staff hired at Clark College are encouraged to embrace, continually support and enhance social equity on our campus and in our community. The college provides reasonable accommodations for qualified students, employees, and applicants with disabilities in accordance with the Americans with Disabilities Act and Federal Rehabilitation Act. The following person has been designated to handle inquiries regarding non-discrimination policies, Title II and Title IX, and Affirmative Action: Gerald Gabbard, Director of Labor and Compliance, 360-992-2317, ggabbard@clark.edu, 1933 Fort Vancouver Way, Baird 142, Vancouver, Washington 98663. Clark College is a smoke-free/drug free environment.  This recruitment announcement does not reflect the entire job description and can be changed and or modified without notice.
Clark College Human Resources
July 20, 2022
22-00098