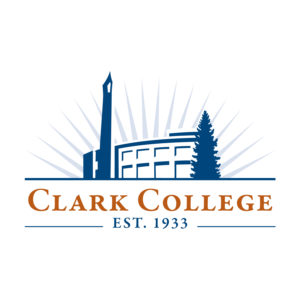 Website Clark College
Clark College
Clark College is currently accepting applications for a full-time, permanent classified Program Specialist 3 – Corrections Education for the Larch Corrections Center.
Are you passionate about providing access to educational opportunities for individuals who are incarcerated? Can you collaborate with faculty, staff and other stakeholders to ensure a welcoming and supportive environment with students of diverse multicultural, socioeconomic and academic backgrounds? If these questions resonate with you, then we invite you to consider joining our Clark College team as the Corrections Education Navigator at Larch Corrections Center.
We value collaboration and are dedicated towards guiding students toward the achievement of their academic and career goals. This position will fill the role of Program Specialist 3- Corrections Education (CE) Navigator and coordinate the program operations at Larch Corrections Center (LCC) under the general supervision of the Director of Education. The Program Specialist 3- Corrections Education (CE) will be responsible for creating academic and/or vocational pathways for LCC students, providing academic and logistical support to students, managing student assessments (scheduling and proctoring), providing front desk support for the LCC Education Department, and providing student computer lab support.
The Program Specialist 3 will be responsible for creating academic pathways for students who are incarcerated in Vocational and GED programming, as well as those who are seeking employment/education services upon release to the community. This position reports to the Larch Education Director; this is a grant funded position and is renewable pending continued funding of the contract between Department of Corrections (DOC) and State Board for Community and Technical Colleges (SBCTC).
JOB DUTIES AND RESPONSIBILITES:
Student Engagement & Assessment:
Meet with LCC residents to discuss academic and vocational programs, admission procedures, and program expectations.
Promote and present information on education program through orientations as needed.
Provide community program information to students.
Serve as an academic/employment advisor for students.
Serve as a liaison with Department of Corrections, Clark College, and Community personnel as needed.
Identify clear pathways to completion in & out of incarceration for LCC residents, including completion of college applications, FAFSA, and selective service requirements.
Network with other community college navigators and connect students with community resources.
Act as the LCC Education Test coordinator and proctor. Attain and maintain needed training and certifications from appropriate state agencies and vendors (i.e., GED, CASAS, etc.).
Office & Classroom Management:
Advise and assist with academic/career plans for approximately 150-200 students each quarter for enrollments, using appropriate databases, spreadsheets, and CTC link, and by collaborating with DOC staff and work supervisors to maintain full classes
Oversee computer lab use, prepare equipment and materials for computer lab and classwork projects, monitor computer labs for approved safety and sanitation practices, and instruct students in the use of computer lab equipment
Represent Clark education at facility orientations and provide updated information in the library resource room.
Communication & Program Development:
Collaborate with Clark College re-entry navigator to enroll students in workshops at Larch and collaborate with navigators at other colleges to share best practices and facilitate student referrals between Clark and other colleges for individuals who are incarcerated and are being released.
Confer regularly with representatives of off campus organization and agencies regarding the interpretation and implementation of program and institutional policies.
Lead projects and initiatives that support student success.
Actively participate in meetings as well as attend related state and local conferences.
Perform related duties as assigned.
POSITION REQUIREMENTS AND COMPETENCIES:
Candidates will be evaluated based on application materials, including the supplemental questions and personal interview(s), and will be required to demonstrate competencies in the following areas:
Bachelor's degree from an accredited institution.
One (1) year experience in serving vulnerable populations.
Vaccination requirement: Vaccination is required to enter the facility and work on-site per the Washington Department of Corrections mandate effective as of October 18, 2021. Masks and social distancing required.
JOB READINESS/WORKING CONDITIONS:
Ability to work well with people of all ages from academically, culturally, and socioeconomically diverse backgrounds.
Possess reliable means of personal transportation, the ability and willingness to commute through the Cascade Foothills in winter driving conditions that may include snow and ice, and the ability and willingness to attend a 4.5 week Department of Corrections Core Training outside the local area.
The ability and willingness to complete annual in-service training and pass routine criminal background checks in order to maintain NCIS security clearance standards established by the Washington Department of Corrections.
The initial appointment will include a 6-month probationary period and the employee will earn permanent status after successfully completing probation.
This position is represented by Washington Public Employees Association.
Prior to a new hire, a background check including criminal record history will be conducted. Information from the background check will not necessarily preclude employment but will be considered in determining the applicant's suitability and competence to perform in the position.
SALARY/BENEFITS:
Starting Salary: $4,425/month                         Range:    53                           Code:  107J
Benefits package includes insurance, retirement, annual and sick leave, disability, flexible spending account, and tuition waiver.
APPLICATION DEADLINE:  Required application materials must be completed and submitted online by 3 p.m., August 8, 2022
REQUIRED ONLINE APPLICATION MATERIALS:
Clark College online application.  Please apply online at www.clark.edu/jobs.
Current resume, with a minimum of three (3) references listed
Cover letter describing background and experience related to qualifications and responsibilities of the position
Responses to the supplemental questions included in the online application process
To contact Clark College Human Resources, please call (360) 992-2105.
DISABILITY ACCOMMODATIONS
Upon request, accommodations are available to persons with disabilities for the application process. Contact Human Resources at (360) 992-2105 or by video phone at (360) 991-0901.
SECURITY
The security of all the members of the campus community is of vital concern to Clark College. Information regarding crime prevention advice, the authority of the Security/Safety Department, policies concerning reporting of any crimes which may occur on or near college property, and crime statistics for the most recent 3-year period may be requested from the Clark College Security/Safety Department, (360) 992-2133 or security.requests@clark.edu. The most recent Annual Security Report, written in compliance with the Clery Act, can be reviewed here: http://www.clark.edu/campus-life/student-support/security/report.php.
ELIGIBILITY VERIFICATION
If you are hired, you will need proof of identity, and documentation of U.S. citizenship or legal authorization to work.
CORRECTIONS OR EXTENDED NOTICES
Corrected or extended notices will be posted online and in the Human Resources Office.
At Clark, we value equity, diversity, and inclusion. We are committed to growing, learning, and supporting our employees. Our Office of Diversity, Equity, and Inclusion (ODEI) supports individuals with their academic, personal, and professional development, as well as provides training and educational resources for all members of the college community around diversity, inclusion, power, privilege, inequity, social equity, and social justice. The college offers further professional development for our employees through opportunities such as Employee Resource Groups, Social Justice Leadership Institute, Cross Institution Faculty of Color Mentorship program, Administrators of Color Leadership Program, and Faculty and Staff of Color Conference.
Clark College values diversity and is an Equal Opportunity Employer and Educator. Protected group members are strongly encouraged to apply.  Clark College provides equal opportunity in education and employment and does not discriminate on the basis of race, color, national origin, age, disability, genetic information, sex, sexual orientation, marital status, creed, religion, honorably discharged veteran or military status, citizenship, immigration status or use of a trained guide dog or service animal. Prohibited sex discrimination includes sexual harassment (unwelcome sexual conduct of various types). The college considers equal opportunity, affirmative action, and non-discrimination to be fundamental to the mission, vision and values of the college. All faculty and staff hired at Clark College are encouraged to embrace, continually support and enhance social equity on our campus and in our community. The college provides reasonable accommodations for qualified students, employees, and applicants with disabilities in accordance with the Americans with Disabilities Act and Federal Rehabilitation Act. The following person has been designated to handle inquiries regarding non-discrimination policies, Title II and Title IX, and Affirmative Action: Gerald Gabbard, Director of Labor and Compliance, 360-992-2317, ggabbard@clark.edu, 1933 Fort Vancouver Way, Baird 142, Vancouver, Washington 98663. Clark College is a smoke-free/drug free environment.  This recruitment announcement does not reflect the entire job description and can be changed and or modified without notice.
Clark College Human Resources
July 7, 2022
22-00108