Full-Time
Applications have closed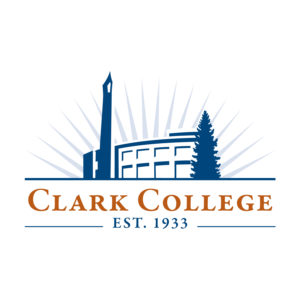 Website Clark College
Clark College
Are you passionate about working with families and their children? Can you create and maintain a welcoming and supportive environment with diverse multicultural, socioeconomic, and academic backgrounds? Are you eager to collaborate with other staff to find innovative ways to guide children and support families? If these questions resonate with you, then we invite you to consider joining our early learning community. Where we value collaboration and share a devotion to helping students achieve their academic and career goals.
Clark College is currently accepting applications for a classified Early Childhood Program Specialist 3 (ECPS3). This is a full-time cyclic, 10-month position in the Child and Family Studies Program for a lead teacher classroom facilitator and lab instructor. There are additional hours the ECPS 3 is compensated for doing lab instructor work. Potential summer hours scheduled to meet program needs.
At Clark, we value equity, diversity, and inclusion. We are committed to growing, learning, and supporting our employees.
JOB DUTIES AND RESPONSIBILITES:
Create and maintain a safe and healthy environment for children enrolled in the Child and Family Studies Program.
Assess children's social, intellectual, emotional, nutritional, and physical needs and develop child- and adult-directed educational activities based on assessed needs.
Prepare, assess and evaluate the learning environment to create a meaningful and enriching space.
Observe, assess, and document children's learning levels; monitoring the progress of each child's growth.
Work collaboratively as a team to develop, implement, and extend curriculum for the children and families enrolled in the child care program.
Build an inclusive curriculum with awareness of and sensitivity to diverse populations.
Supervise and direct aides and Early Childhood Education students in the classroom while they are fulfilling lab/class assignments for the instructional program.
Provide students, parents, caregivers, and aides with written and verbal information on child development, developmentally appropriate practices, and guidance techniques.
Mentor adult learners by communicating with, modeling, and assessing ECE student work while working in collaboration with the ECE faculty.
Provide a combination of written and verbal feedback.  Coaching students in related coursework in the classroom/lab settings in remote and in-person meetings.
Maintain data on students and children including daily attendance records, meal counts, accident reports, observations, assessment reports, medicine records, and lab student files.
Model the program values and NAEYC Code of Ethics in everyday practices and interactions.
Assist director, program supervisor and faculty with ongoing curriculum development, training, assessment and evolving knowledge of practices in the field of Early Childhood Education.
Assist with orientation trainings for various participants in the Child and Family Studies Program.
Maintain trainings as required by licensing, EA/QRIS, NAC accreditation and Clark College yearly.
Perform related duties as required.
QualificationsPOSITION REQUIREMENTS AND COMPETENCIES:
Candidates will be evaluated based on application materials, including the supplemental questions and personal interview(s), and will be required to demonstrate competencies in the following areas:
Education:  Associate's degree in Early Childhood Education, Human Development or related field.
Certification: valid certification in CPR and First Aid, or the ability to obtain one upon hire.
Experience: two years of experience working in a group setting with children ages 3 to 5 years old. Two years' experience providing verbal and written feedback to adult learners.
Familiarity and experience: with the following frameworks: Relationship based Curriculum, Emergent Curriculum, Ages and Stages related to children 3-5 years, and Reggio Emilia.
Knowledge of the following professional frameworks: state licensing regulations, QRIS, NAEYC Code of Ethics, and developmentally appropriate practices.
Knowledge of: child growth, development theories, observation and assessment methods.
Technology Skills: experience using an iPad, MS Word and Outlook, or comparable software/systems.
Interpersonal Communication: effectively build and maintain strong partnerships with families; develop relationships with children and collaborates with colleagues directly and respectfully.
Written Communication Skills: strong composition, grammar, spelling, and proofreading abilities.
Vaccination requirement: Per Washington State Proclamation 21-14.1: college employees must be fully vaccinated. Your COVID-19 vaccine status must be validated by the Human Resources office prior to the commencement of work. Requesting a disability or religious exemption would be done through the Human Resources office.
JOB READINESS/WORKING CONDITIONS:
Ability and willingness to spend time sitting on the floor, getting down low to child's level.
Ability and willingness to lift up to 25-50 pounds.
Ability and willingness to work as part of a team.
Possess knowledge of appropriate techniques for diapering, sanitation, napping, feeding, and toilet training.
Ability and willingness to be actively involved with children during activities.
Consistent attendance to support continuity of care required.
Ability to work well with people of all ages from academically, culturally, and socioeconomically diverse backgrounds.
The initial appointment will include a 6-month probationary period and the employee will earn permanent status after successfully completing probation.
This position is represented by Washington Public Employees Association.
Prior to a new hire, a background check including criminal record history will be conducted. Information from the background check will not necessarily preclude employment but will be considered in determining the applicant's suitability and competence to perform in the position.
Supplemental InformationSALARY/BENEFITS:  Starting Salary: $3,401/month (amount will be prorated during breaks)                            Range:   42                           Code:  00256C
Benefits package includes insurance, retirement, annual and sick leave, disability, flexible spending account, and tuition waiver.
WHAT WE OFFER:
A healthy work/life balance for our employees with the opportunity for flexible work schedules and remote work depending on position and college needs.
McClaskey Culinary Institute offers fast, fresh, and healthy dining options for students, faculty, staff, and the community. The space, located in Gaiser Hall, features three kiosks, a full-service retail bakery and barista bar, grab-and-go items, and a student-run restaurant.
Coffee Lounge in Hannah Hall and Clark Café in Joan Stout Hall.
Campus bookstore offers snacks, apparel, and specialty supplies.
On-campus childcare.
Gym and recreation facilities.
Clark promotes wellness with a variety of different workshops and events
APPLICATION DEADLINE:
Required application materials must be completed and submitted online by 3 p.m., September 7, 2022.
REQUIRED ONLINE APPLICATION MATERIALS:
Clark College online application
Current resume, with a minimum of three (3) references listed
Cover letter describing background and experience related to qualifications and responsibilities of the position
Responses to the supplemental questions included in the online application process
Please apply online at www.clark.edu/jobs.
To contact Clark College Human Resources, please call (360) 992-2105.
DISABILITY ACCOMMODATIONS
Upon request, accommodations are available to persons with disabilities for the application process. Contact Human Resources at (360) 992-2105 or by video phone at (360) 991-0901.
SECURITY
The security of all the members of the campus community is of vital concern to Clark College. Information regarding crime prevention advice, the authority of the Security/Safety Department, policies concerning reporting of any crimes which may occur on or near college property, and crime statistics for the most recent 3-year period may be requested from the Clark College Security/Safety Department, (360) 992-2133 or security.requests@clark.edu. The most recent Annual Security Report, written in compliance with the Clery Act, can be reviewed here: http://www.clark.edu/campus-life/student-support/security/report.php.
ELIGIBILITY VERIFICATION
If you are hired, you will need proof of identity, and documentation of U.S. citizenship or legal authorization to work.
CORRECTIONS OR EXTENDED NOTICES
Corrected or extended notices will be posted online and in the Human Resources Office.
Clark College's Office of Diversity, Equity, and Inclusion (ODEI) supports individuals with their academic, personal, and professional development, as well as provides training and educational resources for all members of the college community around diversity, inclusion, power, privilege, inequity, social equity, and social justice. The college offers further professional development for our employees through opportunities such as Employee Resource Groups, Social Justice Leadership Institute, Cross Institution Faculty of Color Mentorship program, Administrators of Color Leadership Program, and Faculty and Staff of Color Conference.
Clark College values diversity and is an Equal Opportunity Employer and Educator. Protected group members are strongly encouraged to apply.  Clark College provides equal opportunity in education and employment and does not discriminate on the basis of race, color, national origin, age, disability, genetic information, sex, sexual orientation, marital status, creed, religion, honorably discharged veteran or military status, citizenship, immigration status or use of a trained guide dog or service animal. Prohibited sex discrimination includes sexual harassment (unwelcome sexual conduct of various types). The college considers equal opportunity, affirmative action, and non-discrimination to be fundamental to the mission, vision and values of the college. All faculty and staff hired at Clark College are encouraged to embrace, continually support and enhance social equity on our campus and in our community. The college provides reasonable accommodations for qualified students, employees, and applicants with disabilities in accordance with the Americans with Disabilities Act and Federal Rehabilitation Act. The following person has been designated to handle inquiries regarding non-discrimination policies, Title II and Title IX, and Affirmative Action: Gerald Gabbard, Director of Labor and Compliance, 360-992-2317, ggabbard@clark.edu, 1933 Fort Vancouver Way, Baird 142, Vancouver, Washington 98663. Clark College is a smoke-free/drug free environment.  This recruitment announcement does not reflect the entire job description and can be changed and or modified without notice.
Clark College Human Resources
August 17, 2022
22-00115