Posts Tagged "Organizational Development"
A Different Approach to Organizational Problem Solving!
Author: Terry Rodriguez, EdD Leadership
The most common approach to change and needs analysis is to look at what exists today in an organization as problem statements and then consider the gap that exists between the current state and the desired future state.  However, there is a different approach to the conundrum of improving organization performance!  Appreciative Inquiry (AI) is gaining popularity as the Positive Psychology movement grows and provides another organization tool to consider.
David Cooperrider, Martin Seligman and others have been proponents of looking at the positive potential of an organization.  Instead of a focus on identifying problems, looking for root causes and then solutions Appreciative Inquiry uses a much different approach.  AI focus on appreciating and valuing what the organization does well and then envisions what might be and should be.  Prioritizing and planning how to implement more of the positive changes are the final steps.  Again, the emphasis is on discovering, and dreaming with a positive view of the organization or process that is being considered.
The benefits of this approach are to free up more innovative thinking instead of a narrower perspective that may result from traditional problem solving.  However, for many this is a radical departure from always looking at problems!  Try this approach in your next team meeting and watch how the energy in your team members change as they affirm what is going well and how to do more of it.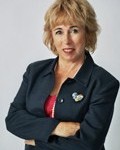 About Dr. Rodriguez
Dr. Terry Rodriguez's extensive career as an Organizational Change and Development Professional includes a broad global business background in countries such as Germany and China. She also has extensive experience in leading training and organizational development, management coaching, stakeholder assessment, communication strategies and employee/career development in two Fortune 50 companies, and in her own consulting firm in manufacturing and high tech environments and small to mid-size companies.  In addition to other global work, she recently completed a three year contract teaching graduate and undergraduate courses on leadership and human resources in Kuwait. Dr. Rodriguez currently resides in Seattle and can be reached at tlrodrig@aol.com.