Posts Tagged "#jobs #diversity #interviews"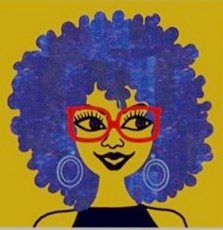 It may be a nightmare for you and many others to go to an interview without preparation. When you get the call for an interview, the first thing that you do is select the outfit that you will wear during the interview. You must as it is said that first impression is last impression. Then you may go through the online sites for reading the general questions that are asked during the interview. You may even visit the site of the concern so that you know about them before appearing in front of them.
Even after all this on the day of interview you find that your heart is racing as if it has participated in Need for Speed and your palms are sweating! But should things be like that? No, if you remember the following regarding preparing and facing an interview.
Tips during the preparation stage
Before discussing the tips, lets divide the interview into stages, like before the interview, during the interview and of course after the interview.
During your preparation stage do complete research and make sure that you have taken care of things so that you do not look unprofessional there. Remember that preparation is the key to success.
Tips for the interview itself
While you enter the interview room, be confident. Have faith on what you have learned and make sure that your confidence reflects in your eyes. You should try to tighten all the loose ends. Even when you find that you are not getting something be frank and let them know with a smile on your face. A smile can change a lot of things. Listen to the questions properly before answering them and be sure of what you are asking.
 Tips about possible questions during the interview
It is not possible for you or anyone else to guess what the interviewer will ask. However, once started they will proceed with questions as per the answers given by you.so, prepare your answers in such way that you can expect that the next question will be something like this. If you are asked about your weaknesses make point that you share your weakness in such way that it reflects like your strength.
Tips of things to-do after an interview
Oh! The interview is over! Although your mind may be thinking this do not let this appear on your face. Say thanks to the interviewer and let them believe that you are really interested in the position. Be optimistic and you may get a call that "you are hired"
Follow me on Twitter for jobs @mosaicmetier
And at @deenapierott