Posts Tagged "encore jobs"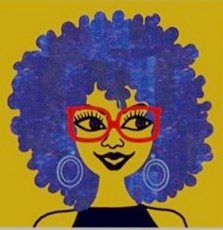 When you are at your 50s or 60s it's high time that you start planning for your pension. Even this is the time when you are actually earning the most but still it's time to make it more. so, what can be done in order to give your career a boost, especially when you have already spend about half of the years of your career working. It's time that you look for the next gig that will give you and boost in career.
Look for side gigs that will increase your income
Apart from looking for better job opportunities, you can start looking for side income. it will ensure that you are getting something extra along with your present income. You can get what you need and from the extra income you can save something for your future.
This is true that at 50 it is not easy to start, but if you are motivated enough you can easily try out new avenues, create network and make them work for you. However, while looking for side income sources you must ensure that they will not create any problem with your present workplace and you can earn from both the sources.
Look for better job opportunities
This is truth that the more you get up the career ladder, you get fewer opportunities. This is because every organization runs its management on the basis of pyramid, where there are more people at the base of pyramid and less people at the top. So, when you are upon the pyramid it is natural that the openings are less and the competition is more or less same that you had faced at the start of career.
Thus, when you are looking for better opportunity after 50, it is essential that you start looking at your own network. You can get reliable information about opening in different places and according to that.
Moreover, there are sector where demand for experienced workforce is high and that is a good place where you can start looking for the next gig. Many developing concerns and organizations require expertise to counsel a specific part of their job. If you can get such opportunities, you can easily start the work and by sharing your expertise you will not only be able to earn something extra but get satisfaction of sharing those things that you have acquired over the years.
In your life you will some time come up at a time when you will look for encore career. Now, what is this encore career all about?
In nutshell, it is your new stage in working and earning that you do after retirement or after reaching an age of say about 50 or more. You may be thinking that why should you work after retirement? You will work for yourself, to make yourself realize that you are still young enough to take up challenges.
So, why are waiting stand up and roll your sleeves so that you can make the most of your encore career. However, while choosing this career many people make some mistakes that may lead some problems for them. You should be very careful and avoid the below mentioned mistakes while choosing the encore career.
Mistake #1: Not following your heart desire
Earlier when you had chosen your career was it something that you loved or was it something that will make your bank balance fatter after each month? About 80% people will say that the latter is correct. They never had time to find out what their heart wanted. All that they were doing then was following where their head was taking them to!
Now, the situation is different and it is time when you look inside yourself to make sure that what you really want? Just follow what it says and you will find that you have got the energy of work that you didn't had even during your twenties.
Mistake #2: Designing Your Career based on your present life
Again the question arises that whether you are taking up something as your encore career based on your present life or looking for what your heart says. You may have been CEO of an organization but you love farms and growing vegetables there. Follow what your heart says and start your own farm where you can grow organic vegetables. You never know you may become the best chain that sells organic vegetables!
So, do not let your present life decide what will you do, but let your desire take the decision and lead you to your desired destination.
Mistake #3: Ignoring Your Values
Never ever do that. You had been ignoring your values all through your work life; now that it's time to enjoy work the way you like, chase your dreams. If you were good at something then try that out, you may still have the skills to excel in it.
Join me on Twitter @mosaicmetier
Deena Pierott
Mosaic Metier
My Bio