Make that Resume Snap, Crackle and Pop!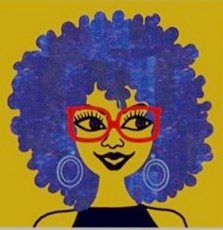 Resume helps in creating your first impression in front of the recruiters. Thus, you must do it in such way that it is able to grab the attention and showcase the skills that you possess. Here are some tips that will help you to create a resume that will make difference.
Avoid cliché words
You are not the only one who is sending their resume for a job vacancy. The HR personnel must have gone through a number of them before they get your resume. They must have been sick of those common words like "successfully," "responsible for" and others.  To them all the resumes are similar to one another. So, search online and you will find adjectives that will appropriately describe your achievements.
Have an 'adaptable' resume
Do you have a set resume and send it to every organization? When you apply for a job it is better that you modify your resume so that that it meets the job requirement better. In other words it must adapt to the situation. Now, the question is how can you do that?
First consider the resume format, whether it is functional or chronological. It will depend upon what type of job are you applying for? If it is a functional switch then you must have a functional resume format that will highlight your skills. Similarly if you are applying to a new post on similar type of job, show your experience for that job through a chronological resume.
Secondly, through your resume you must be able to highlight how you will be beneficial for the organization where you are applying for the job
Be Concise and Neat
When you write your resume remember that the person reading it will not spend much time on it. Thus, it should be so written that in few words or few phrases it is able to attract the attention of the recruiter. The first few seconds that the recruiter spends on your resume will decide whether they will read further and call you for an interview.
Thus, write your resume in crisp way if possible give bulleted points that will provide them with concise details about you and your work experience. you should be able to communicate with them clearly.
Do not forget to mention the objective or career summary
Through a career summary you will be able to let the recruiter give a brief about your experience and objective of joining their organization. Again do not write those available online as they must have seen such objective in few more resumes till they land at your resume. Consider whey you are applying for the job and write accordingly.
162 total views, 1 today