SECRETS FOR SUCCESS IN SCIENCE AND ENGINEERING CAREERS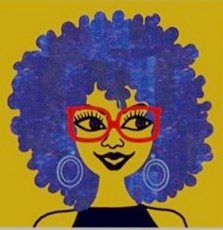 Stephanie D. Moon share about a motivating talk by Dr. Juliet Gopinath on how to find success in your STEM career.
Here is a few ingredients for success according to her:
-Find mentors (seek them out, don' wait for them to find you) and inspiration from role models
-Work with others and seek collaborations
-Be strategic about what you spend your time on, and persevere
-Always seek professional growth opportunities (mentoring others, internships, taking positions of more responsibility, new research positions, new classes, workshops, meeting/networking other STEM professionals)
-Think outside the box and hone your creativity skills (this takes practice!) by reading work outside your field, having discussions with people outside your field, integrate art into your STEM and above all learn as much as you can.
-Market yourself by creating a great CV/resume, practicing an elevator speech, & making business cards
-Have a positive, 'pay it forward' attitude- mentor junior colleagues/students and set a good example for others even if you feel like you don't have time (these things can be scheduled in!)
210 total views, 1 today