Workplace Diversity: Why should Organizations care about Diversity & Inclusion?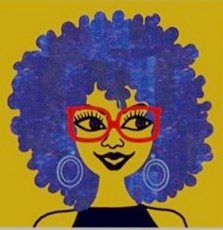 Diversity and Inclusion affect not only the businesses' people and operations internally but also their customers, suppliers, and other external stakeholders.
Sahar Andrade from SAHARCONSULTING wrote that Leading companies know it's essential to consistently maintain diversity as a top business imperative over a period of, at minimum, five years before diversity can gain traction and become part of the way those companies do business.
According to her some key advantages of diversity in the workplace are:
Increased Productivity: Diversity and Inclusion brings in diverse different talents together working towards a common goal using different sets of skills that ignites their loyalty and increases their retention and productivity
Increased creativity and Problem solving: With so many different and diverse minds coming together many more solutions will arise as every individual brings in their way of thinking, operating and solving problems and decision making
Attract and Retain talent that add a competitive edge to any organization.  Feeling included and appreciated increases loyalty and feeling of belonging.  Language skills pool is increased and propels organization forward either to compete in the International global world or to increase its diverse customer base
Help to build synergy in teams and enhances communication skills that brings in new attitudes and processes that profit the whole team
Applying the proper diversity& inclusion management strategies does not only save money on litigation expenses generated by discrimination lawsuits but is the right thing to do for the business.
It increases market share and create a satisfied diverse customer base by relating to people from different backgrounds.  It does propel the United States and its status to claim its place and success in the global business world of the 21st century
Read the full article from Sahar here
435 total views, 1 today