How to Find Your Passion and Follow It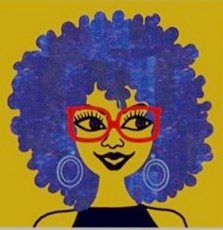 Everybody needs to work to earn their livelihood but how many of them do it passionately? Do you yourself do things because you love to do them or you are forced to do them? About eighty percent people will state that they are doing it as they have to! If you are among them then you must feel boredom in the work you are doing! Whereas if you are passionate about what you are doing then you will enjoy doing things, you will feel that time is flying away.
If you are not happy with what are doing presently then find it and follow it and you will land up in your dream job!
If you are not happy, quit the job fast!
Most people keep on working in the same job although they know that they are not satisfied! They work in one job and dream about another and do not do justice to either of the opportunities. Yes, your dream job may not be an opportunity yet, but it's you who have to convert it into an opportunity!
When you know you are not satisfied with one job, quit it. If you are lucky enough you must have savings to let you pass through the time when you are jobless or else let God help you.
Follow your curiosity
You may not have clear idea about what to do and how to do, but at least you can chase your curiosity! Find out what are the things that snatch away your sleep, what makes you excited and what is that work that brings smile to your face. By pursuing these things you will be set of the pathway to know who you are and what do you really want!
Money should be secondary
While doing all these do not make money your primary consideration. Yes, you have to earn money but do not work to earn money only! If its money that you are chasing then after few years you will land up in the same position. Instead find and follow your passion. Ask yourself what is it that you are crazy about? What had been your dream since ages? Once you know all this and follow it someday will come when money will not matter at all.
Do not set any ceilings on yourself
While pursuing your dreams remember that sky is the limit. Do not set any ceilings on yourself. You never know where can you land at and thus follow your dreams and have faith in them. Remember that nothing is impossible when you are passionate about something.
Follow what your heart says and ask your brain to execute them. You will be there soon.
296 total views, 3 today