Ways to Transition into another Career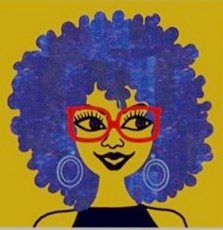 During your career a time will come when you will find that there are no changes, no challenges and thrill (the thrill is gone) your career has become stagnant! You are no more interested in the work you are doing and it feels that this is the wrong profession for you!
It may be scary for a moment, but then when you have realized it, then it is the right time to shift to another career, something that will grow your interest and you will be passionate about the work.
If you are in such a phase of your life, then follow these ways for safe transition to another career.
Prepare yourself for the change
While shifting careers, the first thing you need to do is prepare yourself. You will be going through a change that will bring in new experiences and challenges to you. Make yourself prepared for them. You should be willing to dedicate the time required while shifting to a new career.
Do research
When you have set your mind for the change start researching on the new industry where you want to shift your career. Yes, research on the industry and not industries. Think about any one profession where you want to reestablish yourself and gather maximum information about that profession.
Learn new skills
For switching career you may have to develop new skills. If required pursue further education and get those skills that are required in the new profession you are planning to switch to. It's not necessary that you have to go back to school for further education, you can sign up at different distance education or certification courses and develop new skills.
Gather volunteer experience
For learning new skills working voluntarily will give you enough experience. By this you can learn new skills and also know the secrets of the trade. It can prepare you in the best way for career change.
Rebrand yourself and reach people
When you are ready for the career switch, you should start informing people about the transition you are about to go through. Update your professional accounts with your newly acquired skills and experience and start looking for jobs in the new industry. You can even reach to your friends or family members who are in the current industry. They may provide you information about vacancies at different concerns.
Thus, you are ready for the transition. Be confident and know that if you try hard you can achieve anything in life. Work hard and be passionate about what you are doing. If you had done your homework properly earlier you can surely land your dream job.
Follow me on Twitter @deenapierott
392 total views, 1 today