Look For a Better Gig When You Are 50 or More than That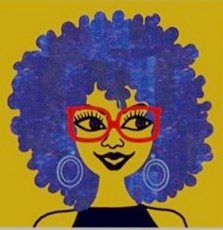 When you are at your 50s or 60s it's high time that you start planning for your pension. Even this is the time when you are actually earning the most but still it's time to make it more. so, what can be done in order to give your career a boost, especially when you have already spend about half of the years of your career working. It's time that you look for the next gig that will give you and boost in career.
Look for side gigs that will increase your income
Apart from looking for better job opportunities, you can start looking for side income. it will ensure that you are getting something extra along with your present income. You can get what you need and from the extra income you can save something for your future.
This is true that at 50 it is not easy to start, but if you are motivated enough you can easily try out new avenues, create network and make them work for you. However, while looking for side income sources you must ensure that they will not create any problem with your present workplace and you can earn from both the sources.
Look for better job opportunities
This is truth that the more you get up the career ladder, you get fewer opportunities. This is because every organization runs its management on the basis of pyramid, where there are more people at the base of pyramid and less people at the top. So, when you are upon the pyramid it is natural that the openings are less and the competition is more or less same that you had faced at the start of career.
Thus, when you are looking for better opportunity after 50, it is essential that you start looking at your own network. You can get reliable information about opening in different places and according to that.
Moreover, there are sector where demand for experienced workforce is high and that is a good place where you can start looking for the next gig. Many developing concerns and organizations require expertise to counsel a specific part of their job. If you can get such opportunities, you can easily start the work and by sharing your expertise you will not only be able to earn something extra but get satisfaction of sharing those things that you have acquired over the years.
452 total views, 1 today